Posted by : Freeskafoundation
martes, 5 de abril de 2011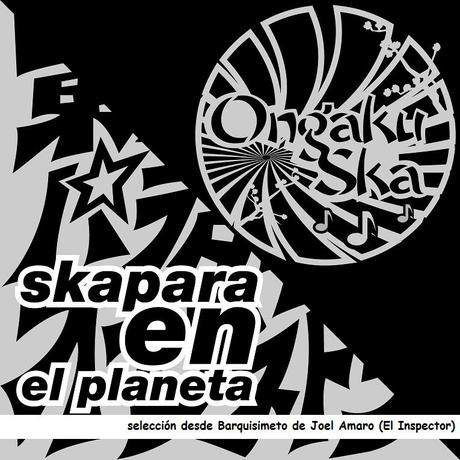 Joel Amaro:
Queremos agradecer a Ismael y todos en Ongaku Ska por invitarnos a formar parte de alguna forma de este proyecto, han sido parte importante del lado latinoamericano para conocer más la inmensa escena del Ska Japones... no menos importante es recordar los momentos dificiles que atraviesa ese país de asiatico a raíz del reciente terremoto y Tsunami que azotaron parte de su geografía, sabemos que la música es una forma de expresión y a pesar de lo festivo de nuestra selección queremos por medio de ella expresar, valga la redundancia, nuestra solidaridad con el pueblo japones y esperamos puedan salir de esta situación lo más pronto posible para que sigan haciendo las cosas con la "excelencia" que les caracteriza, prueba de ello es esta banda que colocamos... TOKYO SKA PARADISE ORCHESTRA... Arigato
VISITA también:
[PODCAST]
http://elinspectorska.podomatic.com/
[BLOG]
http://elinspectorska.blogspot.com/
Selección de temas:
1. "A shot in the dark" (extended mix)
2. "We want to bring you back" - Disco Dancin' (FPM SpeedKing)
3. "Skaravan" (Roc ska mix)
4. "Ska Jerk" (Dub/Tsuchie Mix)
5. "Jon Lord" (Dub)
6. "Attack of Fever" (Dub Mix Extended)
7. "Counter Strike" (Pre-Emptive)
8. "Hurry Up" (Original)
9. "The Movin' Dub (On The Whole Red Satellites)
10. "Weckin' Ball Intro"
11. "Skung Fung Intro"
12. "Marai No Tara"
13. "Searchlight Corner"
14. "Let's Go Out"
15. "One Step Beyond" (FPM + Dr Ys + KMP + OCHICHY)
16. "Put On Fresh Sex"
17. "Jon Lord" (FPM Die-Guy-Da-Guy Mix)